We're excited about the featured speakers joining us for the 2018 Conference! They're speaking on a variety of public safety, writing craft, and marketing topics. Register today to hear these wonderful experts.
SWAT Concepts for the Patrol Officer
Dave Freedland worked his way up through the ranks from patrolman to deputy chief of the Irvine, California Police Department. Among his many duties, Freedland was also a commander of the department's SWAT Team, which was among the most professional and best-trained teams in the nation. They trained at Camp Pendleton with the US Navy SEALS and responded to numerous call outs, all of which involved high risk, life-and-death situations. Dave will present an overview of SWAT training along with highlights of some of the missions he and his team handled. You've seen the TV show, now see the real-life heroes in action.
Pursuit/Emergency Response Driving–Getting it Right
Did you know that as many police officers die each year from traffic accidents as they do from gunshots? The most dangerous thing emergency responders and police officers do during their shift is driving. Most of the time it is at normal speeds, but when high speed is necessary they often make fatal mistakes So what's it like to get behind the wheel of a squad car and get involved in a high-speed pursuit? Retired Police Sergeant, Emergency Vehicle Operations Course (EVOC) Instructor, subject matter expert in Police Driving for the state of California, and mystery/thriller writer John Schembra will take you through the paces of experiencing high-speed emergency response and pursuit driving. You'll never look at driving the same way again.
How to Go from Unknown to Best-Seller
At the 2009 meeting of the Public Safety Writers Association, an unknown author named Mike Orenduff showed up bearing copies of a first novel with the unlikely title of The Pot Thief Who Studied Pythagoras. Ten years later, the 8th book in the Pot Thief series, The Pot Thief Who Studied Edward Abbey, garnered a starred review from Publishers Weekly and sold over 10,000 copies before it even hit the streets. Orenduff has on 4 occasions been the number one best seller on the Amazon.com site, not only in the in the mystery category, but on the entire site. Join us for Orenduff's presentation as he explains how a writer can go from unknown to best-seller. It's not only an entertaining story, but it could work for you!
Turning Real Life into Fiction: Use "the Dramatic Question" to Focus Your Story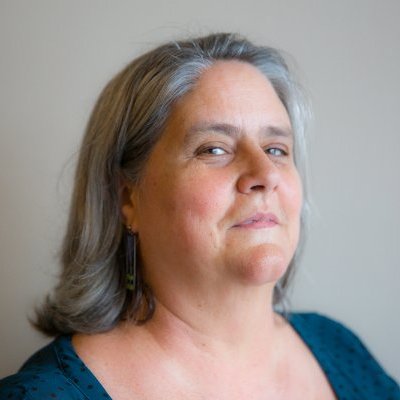 How do you know which parts of your real-life experience to put on the page, and which bits to leave out? Whether you write fiction, creative non-fiction, essay, or other forms of non-fiction, you'll want some guidelines to help you through the edits of your first draft. Join us as expert writer Mysti Berry introduces you to the concept of "the dramatic question," or "the spine," which runs through every good story. She'll walk you through a couple of famous examples from the recent past to illustrate these simple guidelines, and then take specific questions from the audience. Handouts and resources for more investigation will also be included. After this presentation, you can approach your edits with more confidence and objectivity, and the result will be a tighter, more compelling version of your first draft.