Our pre-conference Writer's Workshop starts things off on Thursday, July 18th at 9:00 AM. The Workshop, which will offer writers a chance to get one-on-one feedback and instruction on advanced writing techniques.
Don't miss this opportunity to gain a new perspective on the craft of producing the written word. Details coming soon! If you want to sign up for this great opportunity to expand and enhance your writing abilities to bring your writing to the next level, sign up for this special, pre-conference class.
PSWA 2019 Writers Workshop: Improve Your Writing and Your Reach with a Short Story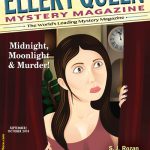 Every writer can improve their skills by experimenting with short stories. When you have a short piece, a month's investment instead of a year or more, you may feel freer to experiment. A short story also makes a great "brain rinse" between longer works! When you are finished, you will have a work that you can submit to an anthology. While short stories don't generate a lot of income, they do get noticed by readers, writers, agents, and publishers. Because there's no time to waste in a short story, writing them can help you improve your pacing and efficient use of character and setting.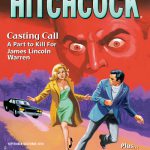 In addition to magazines that publish short stories, many conferences have open submissions for anthologies, as do groups like MWA, Sisters in Crime, Malice Domestic, ThrillerFest, and our own PSWA anthologies (Cop Tales 2000 and Felons, Flames, and Ambulance Rides). In this workshop, we'll pick a theme (most anthologies have themes), and you'll write the first page of a short story. We'll go over the basics of voice, POV, character, setting, and conflict. Anyone who feels comfortable sharing their page can read it aloud and get instant, friendly, supportive feedback. The workshop is taught by professionally published writers who can offer you the tips and advice you need to break into print. It also offers a one-on-one manuscript critique that will help you fine tune your writing.
By the end of the day, you'll be inspired to finish your short story and submit it to the appropriate publications. We'll supply a handout listing anthologies that offer open submissions, the most prominent short-story awards, and more resources for improving your writing, no matter what level you're at now. We'll also include some advice and suggestions for those who might want to publish their own anthology, based on experience with charity anthologies, writing group anthologies, and the past experience of the PSWA.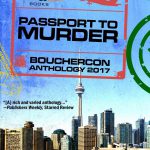 Instructor: Marilyn Meredith
Marilyn Meredith, in addition to having published dozens of books, has contributed to short story anthologies and served as a judge for short-story awards programs. Marilyn will start off the workshop with an overview of short stories, and introduce the basics of great writing.
Instructor: Mysti Berry
Mysti Berry published a charity anthology in 2018, Low Down Dirty Vote. She has been published in Alfred Hitchcock Mystery Magazine, Ellery Queen Mystery Magazine, and a half-dozen other anthologies. She'll lead the work to create a first page written to a theme we'll choose in class, and guide attendees through a practice editing session on their work.
Check back soon for more instructors and details for submitting manuscripts!